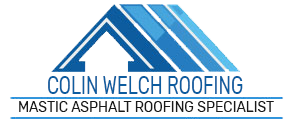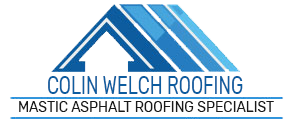 Here at Colin Welch Roofing we have over 40 years worth of experience within the industry, learning and perfecting our trade to provide you with the highest quality service at the very best prices. Supplying both commercial and residential clients we can install asphalt roofing to suit your needs. Take a look below and learn how asphalt roofing could be the perfect choice for your property.
Interested? Get in touch with one of our team through the 'Contact Us' page to arrange a free no obligation quotation.
As we already have a great deal of experience with roofs we have also gained the knowledge and experience of installing fascias and guttering systems. Coming in a range of different styles and colours we can install a guttering system that is both efficient with removing rain water but also helps to make your home stand out from the rest.
With this service we are also able to maintain current guttering systems, repair any crack sections and helping to prevent blockages and over flows by cleaning away any debris.
Using all of our knowledge of various different roofing projects, we are able to help fix your current roof. From replace one tile through to full structural repair and restoration. All of our repair work is carried out using the very best materials to ensure that the repairs last for years to come.
Here at Colin Welch Roofing we offer a wide range of different roofing options for you to choose from, all coming with a dedicated team to help throughout the entire process. From design all the way through to the final touches, we are there to help.
With 40 years of experience within the industry, we are the team to turn to for all asphalt roof installations, asphalt roof repairs and general maintenance.